Getting into Film Photography
I recently bought a Canon AE-1 off eBay.
It was bound to happen.
For a while I've been following a set of analog photography subreddits and came across a thread on favorite analog YouTubers.
I soon found myself binging a ton of grainydays' YouTube videos and quickly decided thereafter that I needed to get a film camera.
I searched to determine if there was a camera I could have from someone I know, but came up empty.
I decided to turn to eBay. You can find anything on eBay. They have hundreds, if not thousands, of film cameras. Some of them are good and some are just sold for parts.
At this point, I had to decide what model of camera I wanted. Initially, I searched for the Pentax K1000 (a popular beginner camera used in colleges), but eventually settling on the Canon AE-1 since I recalled grainydays' talking about it in one of their gear videos.
After many messages with sellers about the condition of their cameras (did the light sensor work?) and a few lost auctions, one seller sent me an offer on a Canon AE-1 I had previously messaged about. I had no idea eBay had offers, but considered it amongst the going price for a working camera on the site and accepted it.
A few days later, I had a Canon AE-1. After reading the manual (again), everything appeared to be functional. The next step was to load up a film roll, take some shots, and have it developed to verify there were no major issues such as light leaks. I chose the well tested Kodak Portra 400 to for the first roll.
Ryan and I took the camera along during our afternoon walk through downtown Redwood City. A few of the photos are below.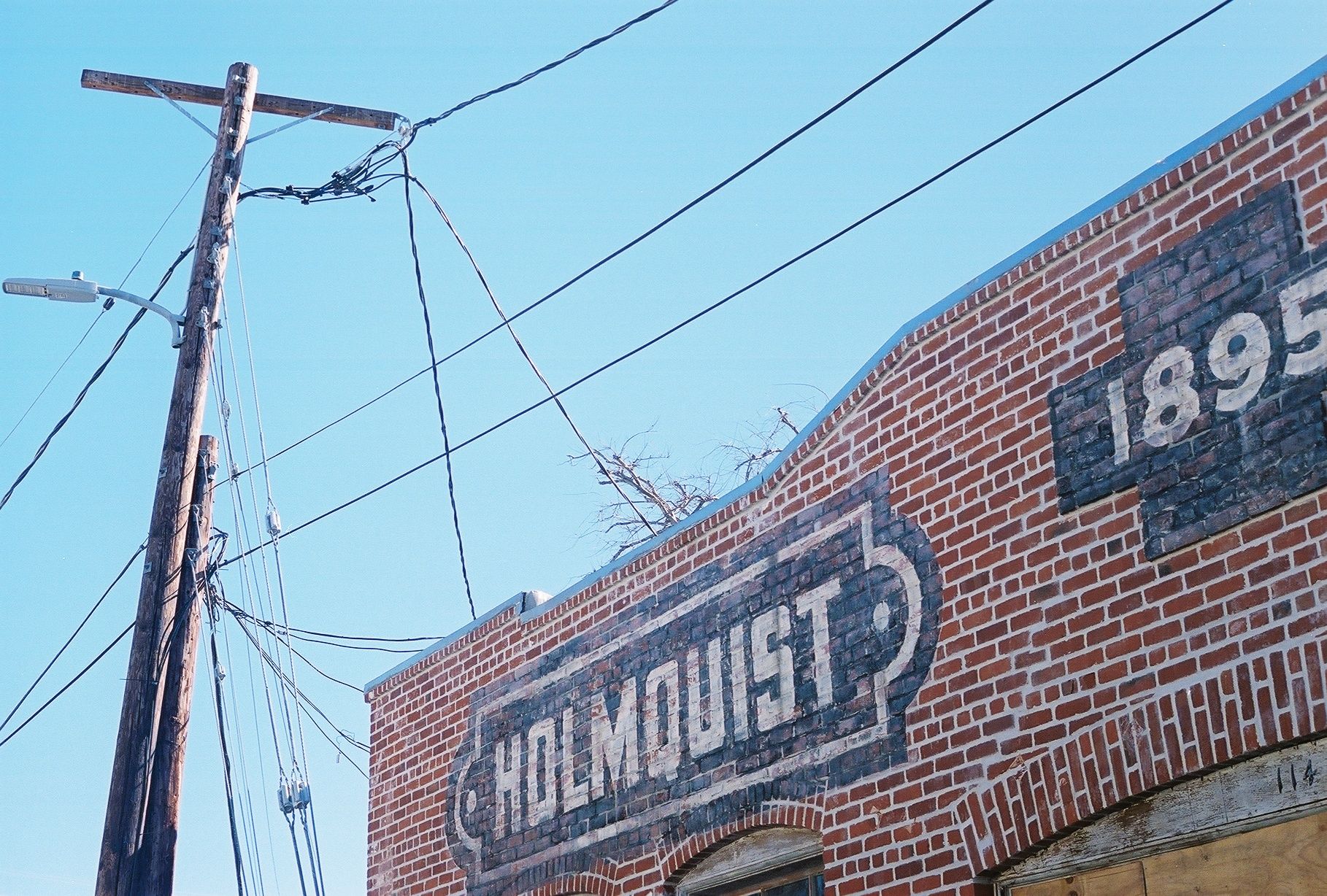 You can see more photos on tanner.photos.
We definitely got that "special" feeling of film while taking these shots: we spent a while framing the shot considering each one and tried to make each shot count. We only had 36 exposures after all.
I'm quite happy with the purchase. The camera works great.
I've got a few more rolls of Kodak Portra 400 and some Ilford FP-4, which we'll shoot over the next few weeks.
Until I've got more to share, take a look at some other YouTubers I've been watching: